YES! #NationalCoffeeDay is in full effect, today
only

 on September 29th, 2015 in the U.S.
I love freebies, especially COFFEE!
Here are some participating store that are offering FREE coffee:
Dunkin' Donuts
WaWa
Whole Foods'
KRISPY KREME!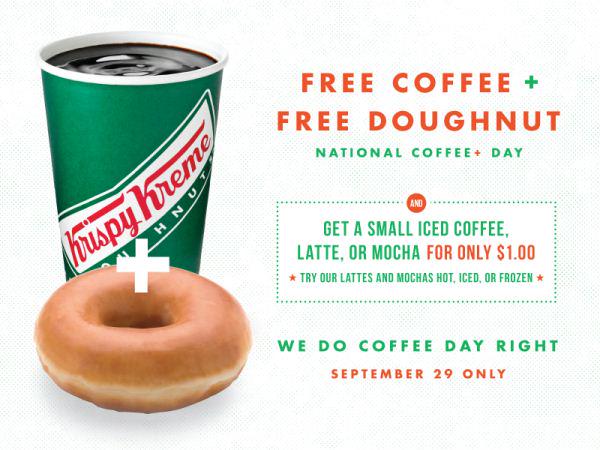 YOU BET that I will be there! I drink so much coffee in a day (I know it's bad), but it keeps me going during the day. A plus is the glazed doughnut, MY FAVE!.
Enjoy
L ❤